Staff Augmentation
Scale Quickly and Cost-Effectively
Grow your team with fully remote nearshore talent. We guarantee the perfect macth with your company's needs and cultural values.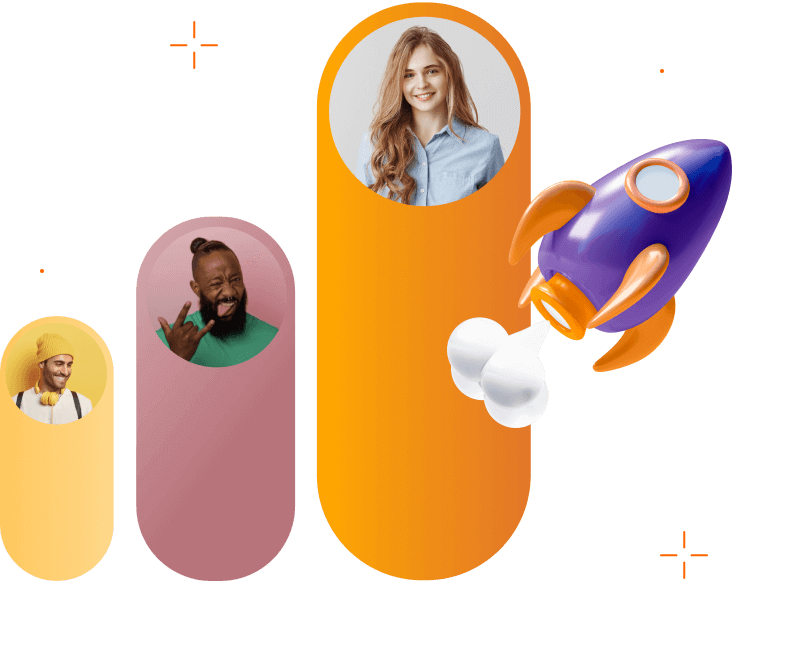 We serve as your
strategic HR ally
So you can focus on your core business.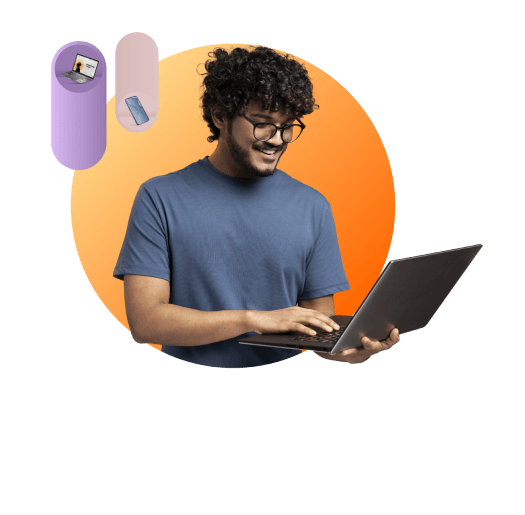 Agile recruitment process
We hunt & hire talent specifically aligned with your company´s values and culture.

We manage payroll, contracts and legal matters.
We've got all the bureaucratic and legal stuff covered, and we do it quickly and with full transparency.

Seamless onboarding process
We get involved and provide support in the onboarding and training process.

We supply staff equipment
Such as notebooks, software licenses, and high-speed internet.

We mentor and coach the talents
Guiding them to unlock their potential and accomplish their goals within your remote workforce.

Constant satisfaction oversight
We provide continuous monitoring of customer and talent satisfaction.
No Recruitment Fee
No binding contracts
Cancel
any time
Talent fit guaranteed
How it works.
Our process
in simple steps.
We're really good at finding awesome people and making sure they fit in well – that's what we're here for.
Let us know your needs
We'll work with you to quickly understand the role's soft skills and technical requirements.

We find the best talent
We'll source, screen and select candidates to ensure that they best fit your technical and cultural needs.

Your sharp sight gets in
We'll provide you with a set of candidates for your review and interview.

Ready to Roll
When you've given the green light to the perfect candidates, Insite will take care of the legal, administrative, and HR tasks for your new team member to jump in.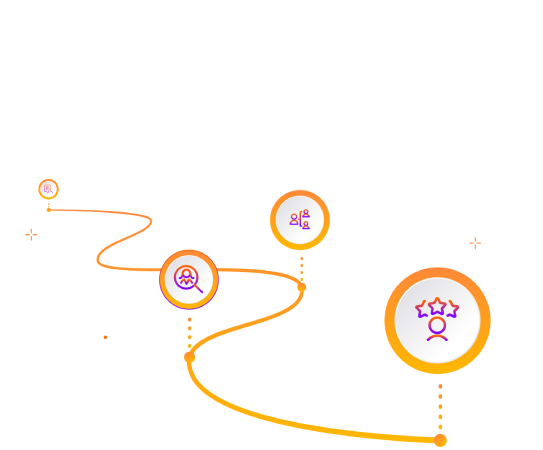 Team up with
top-notch nearshore talent
Here are some of the many roles we can fill with amazing people.
Have a question?
Check out some answers below, but if you have any other doubts, don't hesitate to reach out!
Nearshore staff augmentation offers a great opportunity to tap into top-notch tech talent without the hassle of dealing with contracts, legal matters, payments, and HR services. With Insite, you get the freedom to interview and cherry-pick your favorite candidatesfrom a carefully curated list of talents exclusively selected for you. Moreover, our staff augmentation model guarantees seamless integration of team members, allowing you to swiftly leverage a full marketing and creative team.
Outsourcing is a broad concept that involves tapping into talent from different global regions. However, staff augmentation represents a particular approach to outsourcing. Instead of directly hiring professionals, you engage them through a local partner. This allows you to capitalize on your partner's regional knowledge in contracts, legal matters, payments, and HR services, relieving you of the burden of handling these logistical and liability issues.
Latin America stands out as the perfect region to meet your nearshore staff augmentation requirements. Firstly, the marketing and design talent pool in LatAm is exceptional, offering a diverse array of professionals with various levels of experience and specializations. What's even better is that hiring talent from Latin America costs on average 30-50% less than recruiting talent from the United States, all without compromising on skill quality.

And there's more – Latin America serves as a convenient nearshore location for U.S. companies, facilitating real-time collaboration throughout the workday. This proximity ensures seamless communication and cooperation with your extended team.
Yes! Your new team member becomes a seamless extension of your existing team. They work full-time exclusively for your company, adhering to your preferred working hours. In essence, they function just like any other regular team member on your team.
With nearshore staffing, you get the advantage of accessing top-notch talent that's perfectly aligned with your timezone.
Nope, not at all! With our Staff Augmentation services, talent search is completely free! Once we find the perfect fit for your team, you'll only start paying the monthly cost for the talent when officially join your crew. So, no worries, it won't cost you a dime upfront!
Absolutely! You have the freedom to cancel your contract whenever you need to. We just ask for a 30-day advance notice. After that period, the talent will stop working with your team, and there won't be any charges moving forward. So, you're not locked into anything, and we're here to be flexible with your needs!
In the Staff Augmentation model, the minimum hiring commitment is part-time (20 hours per week). While part-time hiring is available in certain situations, we highly encourage considering full-time hiring for several reasons.

If you're looking for a monthly package of hours that's less than part-time dedication, we have alternative service and hiring models to explore. Reach out to us, and we'll assist you throughout the process.
Let's connect!
Find out how we can elevate your business to new heights together.